About Träspråk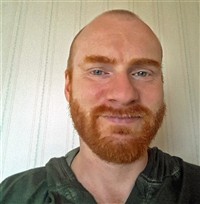 I started Träspråk quite long ago, if I recall correctly it was in 2005. Träspråk was set out as a small-scale and searching design and woodworking project, in which I, in the spirit of sustainability, produced furniture and interior details and wrote some reflections on design and woodworking. I was fascinated by the forest, the wood, the handmade and the ideas. The base of the project was to search for an alternative relation to consumption and production. Can you refuse large-scale production in our contemporary world? What happens to an object if it is surrounded by a minimum of commercial organization? Can you run the complete process – material purchasing, production etc. – on your own, besides the big circles, without being reduced? The main idea has not changed that much during the years. I have kept my interest in the material, the sharp edges and the dialogue between the hand and the mind. And today, I am even more convinced that I can add something by small-scale production. The respect for the object, the respect for the material, the respect for the small circles. Today, it is probably the closeness between the raw material, the expression and the human being, that most obviously marks my driving force. I keep no products in stock, every piece is manufactured when ordered. I make the woodworking and the surface treatment in small studios at Italienska Palatset in Växjö, Sweden. For me, concepts and contexts are important. But these elaborated perspectives are never interesting if they do not emanate from personal experiences. We can call it reflections. I like to watch, read about and try to understand the world that surrounds me. Everything I do is connected to the travels I make, the books I read, the plays I watch, the music I listen to, the exhibitions I visit, the people I carry in my heart. With all these thoughts (and loads of rhythms and memories) I keep on running Träspråk. * * * And right here a cv fits well. It will be a short one.
Education
– Culture and Communication theory plus education. Ongoing: Digital business development master programme, Linnaeus University.
Work
– 2010–2015 Växjö konsthall/Växjö Art Gallery (curator, producer). 2016–2018 Business Developer, Department of Culture and Leisure Services, Växjö Municipality. From 2018 Business Developer, Executive Office, Växjö Municipality.
Commissions of trust
– 2013–2018 Member of the panel of Filmregion Sydost's support for film makers. Since 2016 Boardmember of the artist collective Italienska Palatset. 2016–2017 Member of the panel for the Culture grants of Region Kronoberg. 2017 External reviewer of bachelor degree projects at the Design programme, Linnaeus University.